Investor Overview
Company Profile

We are a clinical stage biopharmaceutical company committed to developing innovative therapeutics to improve the lives of patients with neurological disorders. Our novel product pipeline of neurology therapies addresses areas of high unmet medical need, with a focus on epilepsy.
Data Provided by Refinitiv. Minimum 15 minutes delayed.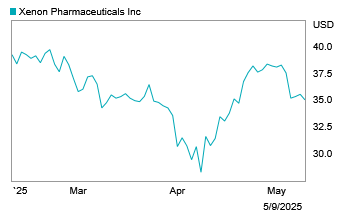 What's New
More events are coming soon.