Investor Overview
---
Company Profile

We are a clinical stage biopharmaceutical company focused on developing innovative therapeutics to improve the lives of patients with neurological disorders. Building upon our extensive knowledge of human genetics and diseases caused by mutations in ion channels, known as channelopathies, we are advancing – both independently and with our collaborators – a novel product pipeline of central nervous system, or CNS, therapies to address areas of high unmet medical need, such as epilepsy, migraine, and pain.
NASDAQ XENE (Common Stock)
Data provided by Nasdaq. Minimum 15 minutes delayed.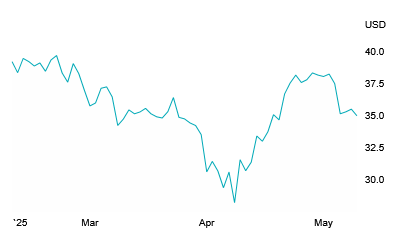 There are currently no events scheduled.
View More
Receive E-mail Alerts
Sign up to receive e-mail alerts whenever Xenon Pharmaceuticals Inc posts new information to the site. Just enter your e-mail address and click Submit.