Investor Overview
---
Company Profile

We are a clinical stage biopharmaceutical company committed to developing innovative therapeutics to improve the lives of patients with neurological disorders, including rare central nervous system (CNS) conditions. We are advancing a novel product pipeline of neurology therapies to address areas of high unmet medical need, with a focus on epilepsy.
NASDAQ XENE (Common Stock)
Data provided by Nasdaq. Minimum 15 minutes delayed.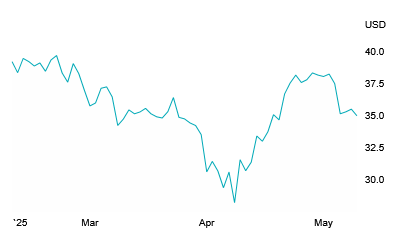 There are currently no events scheduled.
View More
Receive E-mail Alerts
Sign up to receive e-mail alerts whenever Xenon Pharmaceuticals Inc posts new information to the site. Just enter your e-mail address and click Submit.